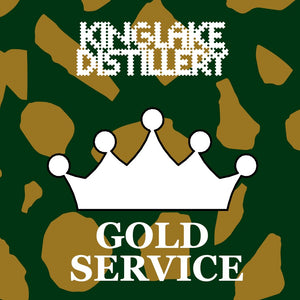 We thought it would be fun to put together the Ultimate Kinglake Whisky Experience, so we asked ourselves; how would we entertain the most important whisky person we know? What whisky adventure would we like if money/access was no issue? 
So, this is a 'behind the scenes', 'access all areas', every conceivable question answered, visit and lunch with both distillery owners, Sam Lowe and Chantal Daniels. Plus a few additional perks. 
Helicopter transfers from Melbourne CBD (25 minute flight to Kinglake).
Receive our full, detailed, internal ledger of every barrel currently ageing and pick one each to sample.
Take a cask strength bottle each home from any of these barrels, or alternatively one from our latest special release.
Fill your own 20 litre barrel of whisky (choice of wood) and store at the distillery until ready to bottle.
Gourmet lunch with owners Chantal and Sam
PRICE               $8,400 for up to 4 people
                        (additional guests can be added)
Bookings subject to flying conditions
Although we're pushing the boat out as much as we can, please remember Kinglake Distillery is more 'farm' than 'factory' and as much as our natural surrounding are part of our whisky, they're also part of this experience, think boots not high heels.