Core Range - Kinglake O'Grady's Stand Single Malt Whisky (500ml)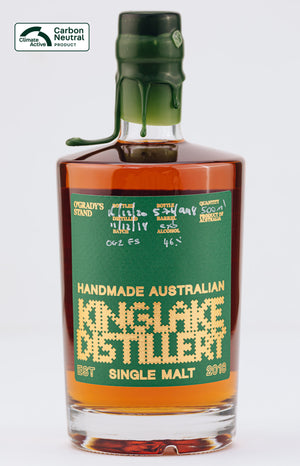 Our O'Grady's Stand single malt. We aim to maintain a continuous stock of this whisky as it represents what we love best.

A mash-bill of four different malts, three from Griffiths NSW, one of which is roasted to chocolate, together with a heavily peated malt from the Scottish borders in the UK.
The cuts are deep to give the heavy, oily spirit we're looking for.
Aged in small-format ex-bourbon barrels from Kentucky, re-coopered here in Australia.
We hope you enjoy
Sam & Chantal